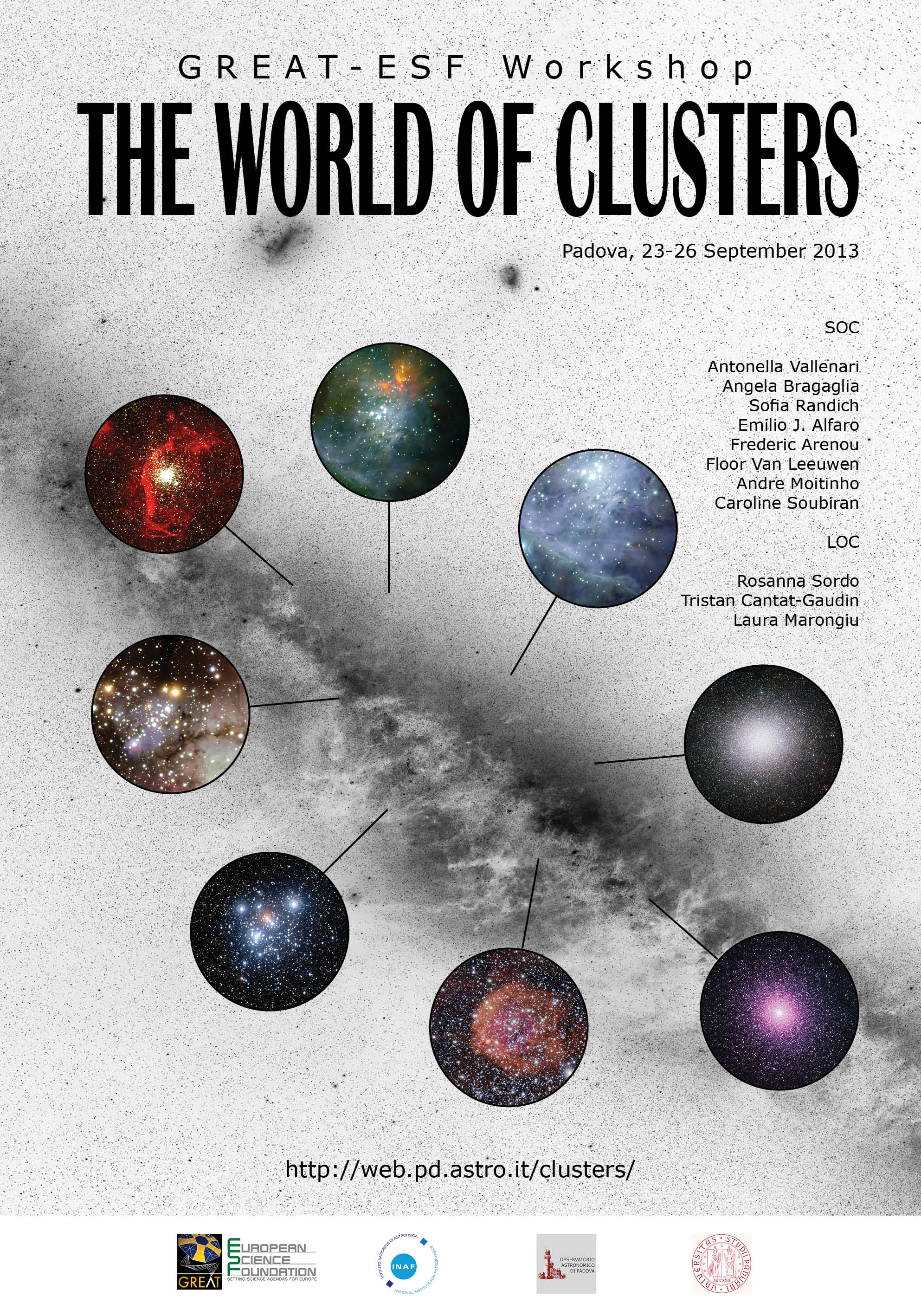 How to register
Send a mail to worldofclusters@oapd.inaf.it
The attendance is limited to 50 participants.
Please specify whether you will attend to the session on Communication Skills on 26 Sept.
The workshop is partially sponsored by ESF-GREAT.
No registration fee is requested.
The registration is now CLOSED
Abstract submission
Participants are invited to submit via email an abstract for presentations (posters or oral) to worldofclusters@oapd.inaf.it
Deadline: July 15, 2013
Financial support
We will be able to offer partial financial support to a (limited) number of participants, covering the costs of the accommodation. If you wish to submit a support request, please send an e-mail to worldofclusters@oapd.inaf.it, including "Financial support request" in the subject.
Deadline: June 15, 2013